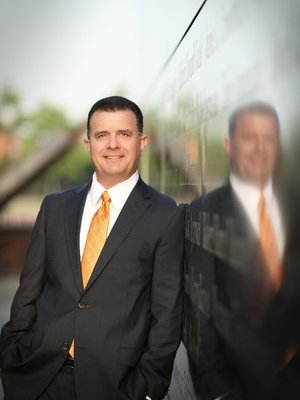 Douglas Chapman is the Co-Founder and Senior Partner of Wealth Management Group, LLC. He began his career in 1991 with Langdon Ford Financial Group (now Allied Wealth Partners) and still maintains a strong affiliation with them today. He is the lead person in the retirement and estate planning division of Wealth Management Group.
Since entering the financial business , Doug has provided financial services to professional musicians, television actors, investment bankers, business owners, corporate executives and retirees .He has presented on various aspects of business, retirement, investment, money and financial topics. He has provided continuing education presentations for attorney's and CPA's on different areas of financial affairs. Additionally, Douglas is the host of the weekly talk show, "Your Financial Future" which is aired Saturday morning on WMTR 1250AM from 8:00 until 9:00 and Sunday mornings on WMJR 100.1fm from 7:00 until 8:00. The show has been broadcasted weekly since 1996. 
Doug is a licensed broker of life, accident and health insurance in many states throughout the country. In addition, he holds series 6, 63 and 7 registrations.
Doug and his wife Michele are active community and civic volunteers. They have dedicated hundreds of hours toward children in the foster care system, coaching youth sports, feeding needy people and animal rescue, to name a few. He and Michele believe they should instill these same civic qualities in their two children and have them actively participate as well.
Doug quotes, "I believe in helping people professionally and personally. If I can help make someone's life or situation better, I am happy to try."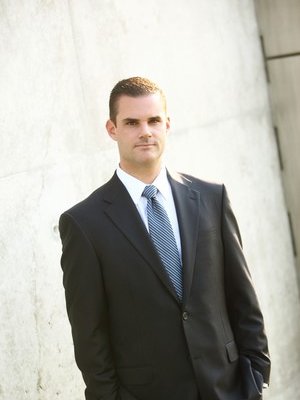 Michael J. O'Connell, CERTIFIED FINANCIAL PLANNER™ professional, is Partner and Head of Financial Planning for Wealth Management Group. He graduated in 1998 with a Bachelor of Science in Finance from The College of New Jersey before beginning his financial advisory career with Langdon Ford Financial Group, now Allied Wealth Partners, and still maintains a strong affiliation with them today.
Michael's overall approach is service-oriented and client-centric. He works with high level executives, small business owners, retirees and young families to provide strategies for investment management, insurance protection, estate planning and income in retirement.
Michael believes that financial literacy is imperative to achieve financial independence.  He has a passion for educating others on the importance of finance to help empower them with the knowledge and confidence needed to guide them towards financial wellness.  Since 2016, Michael has been teaching comprehensive retirement education courses at several educational venues throughout New Jersey. These financial workshops provide education for pre-retirees on issues they will encounter before, during, and after retirement commences and strategies to manage these risks.
Michael is a member of The Million Dollar Round Table which is the Premier Association of Financial Professionals. He qualified for Top of the Table in 2012-2020. Driven by standards of ethics, knowledge, service and productivity, the Million Dollar Round Table (MDRT) comprises the world's life insurance and financial service professionals. MDRT is an international, independent association of life insurance and financial services professionals that provide its members with resources to improve their technological knowledge, sales and client service, while maintaining a culture of high ethical standards. Michael is also a member of the National Association of Insurance and Financial Advisors and the Society of Financial Service Professionals.
When at leisure, Michael enjoys time with his wife Kimberly and their three children. He is also very active in competitive golf, participating in many New Jersey and Metropolitan area tournaments. 
Million Dollar Round Table (MDRT) is an independent membership organization of life insurance and financial service professionals. Membership levels are based on commissions, premiums, or fees generated within a year from investment and insurance products. Members must apply annually and pay a fee. Members must be members in good standing of a Professional Association which has met the following criteria: in existence at least 2 years, have 100 or more members, must be a nonprofit organization, must have a code of ethics and an effective means of dealing with breaches of its code. Members must also adhere to the MDRT Code of Ethics. Working with this advisor is not a guarantee of future financial results. Investors should conduct their own evaluation.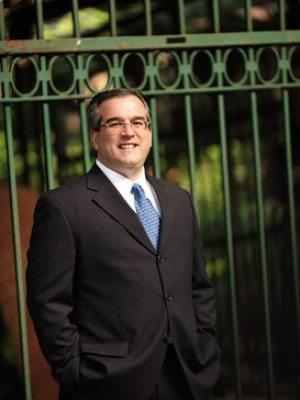 Michael Bonaccorso is Co-Founder and Senior Partner of Wealth Management Group, LLC. He began his personal financial services career over a decade ago with Langdon Ford Financial now Allied Wealth Partners. Prior to entering the personal financial services field, Mike held positions with United Counties Trust Bank, New Jersey Gaming Commission, Garutto, Carr & Co. Certified Public Accountants and as Chief Financial Officer of Airport Limousine.
Michael is the Co-Host of Your Financial Future, a weekly financial radio show on WMTR Radio AM 1170 and 1250. The show is live each Saturday morning from 8:30 until 9:00. He currently has Series 6, 63 and 7 and registrations. In addition, he is a licensed broker of life, health, accident and long term care insurance.
Michael is very active in his community coaching youth sports in his town.